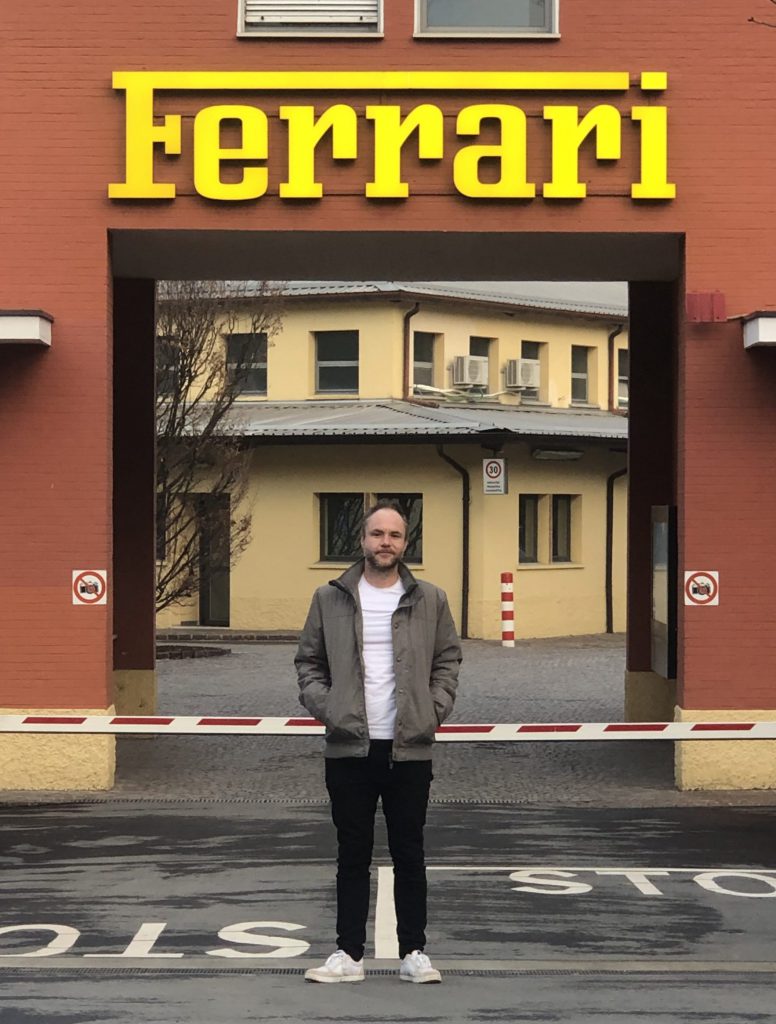 Visiting Maranello – 33 years later.
---
My first ever exposure to Ferrari was around 1990 when I received a small remote-controlled F40. Over the years more and more scale models followed (I still have them all – my favourite being the F50), in addition to posters, hats and other typical childhood gubbins (I just texted my mom asking to send an old picture of me wearing my Tifosi outfit complete with red face make-up).
Then came the Schumacher years, further intensifying the love for the prancing horse, followed by a rather swift period of disinterest for cars which would only end over a decade later. But during those intense nineties, my dreamy head would often be in Maranello, roaming around the famous entrance of the historical Ferrari building. Without a doubt the most recognisable entrance in the history of automobiles.
One could wonder why it took so long, but last week my body finally made it to that entrance, in physical form. But we'll get to that later.
Our adventure started near Lago d'Iseo, a place we (honestly) had never heard of but we both liked a lot: it's beautiful, relatively quiet (especially in January) and the food is the best we've had in Italy (which says something). We had a rough idea of what we wanted to do and see on this trip, and of course some of it was related to the Italian Motor Valley.
After dropping by Lamborghini, it finally felt like the right time to visit Maranello. First stop: Museo Ferrari! We had our white small fluffy extension with us, but fortunately all three of us could enter as long as we carried him around (Smokey gets rather chunky in Winter so we had to take turns). The museum is perfectly sized: not too small with plenty of interesting sights, while not too big either, so non-automotive visitors who were forced in there by their spouses don't get bored to death. I took great joy in pointing out all the cars that I had shot for the book (with Barbara pretending to find it all very interesting), and struggled to make it through the gift shop empty handed (but succeeded, incredibly).
After the museum, we walked towards the famous entrance, only a few minutes down the road. As soon as the red bricks and yellow Ferrari sign appeared from behind the corner, a warm nostalgic current of air went down my spine. This is my Graceland, sir.
We took some goofy photos (where the combination of background and my receding hairline gives you a good idea of what I'd look like without any hair), walked around some more and then headed off to our next stop, Reggio Emilia (one of our favourite cities in Italy). During the drive, we brainstormed about who I knew at Ferrari, and if it would be interesting to meet them.
Turns out I did know someone at Ferrari. Well, sort of. For a few years already, I had been connected with Dennis de Munck, Ferrari's Head of Employer Branding and University Partnerships. Dennis is Dutch (like me) but has worked and lived at Ferrari in Maranello for 10 years. I reached out, and to my great delight Dennis immediately proposed to have a coffee on Friday.
We met up at Hotel Planet, right across the historical entrance. As soon as Dennis walked in, he immediately started chatting with the staff in fluent Italian, before sitting down with our coffees (me with another cappuccino, which turns out is highly inappropriate in Italy after 11 a.m.). We talked Ferrari company culture, the challenges and rewards, his former job at l'Oréal, the amazing story of his first job interview with Luca di Montezemolo and Piero Ferrari, the future of Ferrari, Ferrari Driver Academy, and of course, photography. During our talk, an F1 strategist ánd Charles Leclerc's younger brother casually dropped by as well. What a place, what a life.
We had limited time, but Dennis suggested we have another coffee soon. Our 40 minutes had flown by, and hearing all the stories was an incredible experience – especially sitting only 50 meters from the red entrance. I'm convinced I'll be back in Maranello soon.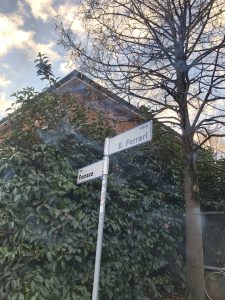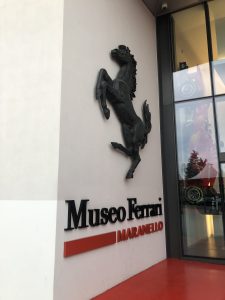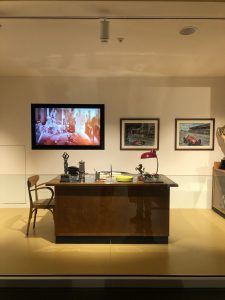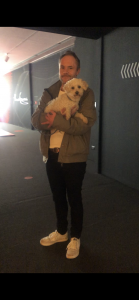 ---
---