Rudolf van der Ven
rudolf@rudolfvanderven.com
Instagram
Behance
Twitter
Rudolf is based in Ghent, Belgium and available for bookings worldwide.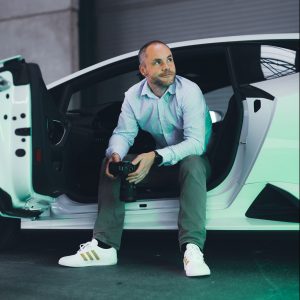 About
Rudolf's journey to becoming an automotive photographer was not a typical one. Although obsessed by beautiful late 80s supercars during childhood, the love eventually made way for computers, games and graphic design during his early teens. It wasn't until after a career in commercial aviation and finally getting his drivers' license at age 30 that he finally, slowly rediscovered his true passion for cars.
Although a fan of motorsports, he's always been more appreciative of the aesthetics rather than the performance of cars, something noticeable in most of his work, often highlighting design lines and exterior details.
He lives in Ghent, Belgium with his bonsai tree Randy and moderate LEGO collection, and is available worldwide.
Download Press Kit (PDF, 5.7 MB)
A few brands Rudolf has worked with: